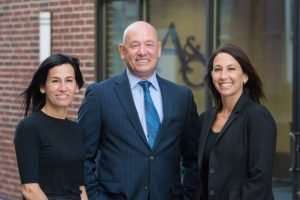 After Bernard "Ben" Affetto obtained his degree and license as a certified public accountant, he began working for Arthur Andersen at a time when the accounting firm dominated the profession. Working for one of the most prestigious firms created opportunities for Ben to work in the private sector. Eventually, his Italian roots beckoned him to a more personal relationship with his clients, and so for the Affettos, the family business, just like their Italian traditions, began at home.
Today the firm is led by two generations of the Affetto family and our professionals provide a wide variety of services specifically tailored to meet your needs. We stay abreast of tax law changes throughout the year to ensure that our clients are taking advantage of all available tax incentives.
Most importantly, we pride ourselves on hard work and commitment, as we uphold our longstanding reputation of integrity, professionalism and quality.
Whether you are an individual seeking tax planning advice or a CFO seeking a partner to perform an annual review, Affetto & Co. has a team of highly experienced accounting and financial planning professionals ready to assist you.
Affetto & Co. is more than your certified public accounting firm. We are your partner and trusted advisor.
Our mission is to help clients maintain financial viability in the present, while taking a proactive approach to achieve future goals. Our professionals are dedicated to meeting these goals through open communication, integrity, innovation, inventiveness and care.
Whether you are a current or prospective client, individual or business, you can rely on Bernard A. Affetto & Co. to deliver competent and timely advice.